Vakratunda Mahakaya Surya Koti Samaprabha |
Nirvighnam Kuru Me Dev Sarv-Kaaryeshu Sarvadaa ||
Professional Vedic Pandits
Perform your pooja with the Best group of Professional Purohits & Pandits
Best Quality Pooja Samagri
We assure to provide spiritual divinity while creating a traditional and holy pooja experience.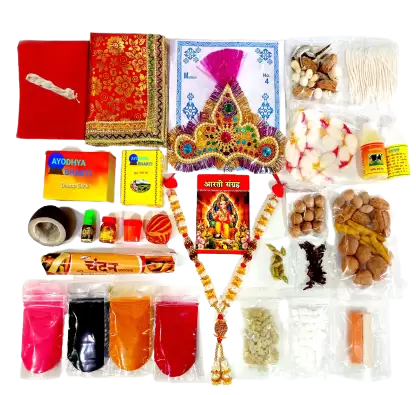 Featured Pooja's
Where Rituals Come to Life: Our Featured Poojas
Find the Pooja / Havan & Book a Pandit
Most Popular Services
Veda Gayathri is the India's #1st and most trusted online platform for Hindu pooja services such as Vedic Rituals, Religious Ceremonies and Astrology Services. We provide highly qualified and experienced Shastries and Pandits at your doorsteps to perform the pooja. Our services also include online Puja Samagri or Puja Items handpicked by our in-house pooja specialist team.

We cover major rituals like Shanti Vidhi, Shubh Vivah – Wedding Ceremony, Satyanarayana Katha/Vratham, Gruha pravesh/ House warming , Nava Graha Shanti, Namkaran Sanskar or Naming Ceremony, Vangnischaya or Sakharpude or Engagement, Laxmi Puja, Thread Ceremony or Maunji Bandhan, Ramayan Paath, Mundan Sanskar, Ganesh Puja, Annaprashan, Bhagwat katha, Vastu Shanti, Sundarkand Puja etc.

Our Veda Gayathri is a start-up to cater all types of pooja, jaap and yagya seva and many more. Moreover our other services of Astrology, vaastu consultancy and online pooja makes us a complete one stop solution to all the spiritual and religious needs of Hindus all over the world. You can get more knowledge and details on Hindu rituals on this website. So if you are looking for online Pandit or want to have pooja at your place then
Book A Pandit Online For All Poojas
Veda Gayathri serves you exact and customized religious needs with our well experienced pandits. We provide pooja samagri at a very reasonable price with hassle free services. With positive spirit, we're having 50+ Years of experience in pooja's, and enfold Qualified (Certified) Vedic Pandits, Brahmins & Members of the Hindu Priestly Caste trained at Vedic Patashala, where Guruji's who chants spiritual verses, mantras, sacred texts, hinduism prayer practices and astrology consulting. Based on Hindu religion, we perform Sashtipoorthi, Nava Chandi Havan, Ayushya Homam, Sudarshana Havan,etc. Book a Pandit online for Pooja Now at Veda Gayathri !

Veda Gayathri is a team of Qualified, Knowledgeable and Experienced Pandits who perform Pooja's as per your community, language and region. All you need to do is to book the service, sit back and relax while we work on ensuring that you get a satisfying and divine Pooja experience. Book-a-pandit at Veda Gayathri for Spiritual, Holy & Divine experiences to perform all Hindu Poojas.

At Veda Gayathri, we have Gurujis, Saints, Acharyas, Vedic Pandits, and Shastris in different Languages according to your traditions and culture such as Hindu (Telugu) Pandits, Sanskrit Scholars and North India Brahmins (Pancha-Gauda Pundits). Moreover, we take care of the entire process like booking, assigning the right Pandit, best Muhurat, Pooja Samagri, Flowers etc.
Book Purohits Offline & Online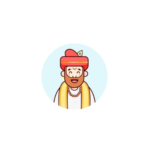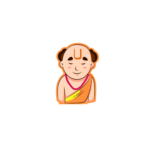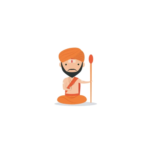 How can I book pandit online?
Visit our website www.vedagayathri.com. Go to the respective pooja page. Fill the form and submit it. You will receive a call from our representatives. And they will connect you with pandit if you have doubts regarding pooja. Talk to pandit and get pooja details Make advance payment to confirm.
Do you accept online payment?
"Yes' ', Veda Gayathri believes in customer's satisfaction. So, we welcome those who wish to paying us through our Veda Gayathri online portal and payment gateways. User Friendly payments and acknowledges your payments through confirmation messages once the money is received.
Does Veda Gayathri deliver pooja material?
Veda Gayathri is a Bangalore based spiritual firm with an aim to provide all kind of pooja related services. Besides being a provider of pandit, we are also into spiritual business where we sell only pooja related items and materials. We supply sindur, akshat, haldi , god – goddesses idols, pooja thali set, chambu, urli and many more in required quantities and sizes.
Does Veda Gayathri have North Indian Pandit tie ups?
Yes, we do have tie-ups with North Indian pandits as Veda Gayathri spans its services throughout India and we love to help our customers in their own way. Be it a Bengali, Oriya, Bihari or any other language we help you find a suitable and highly versed pandit with your customs and traditions.
Can I postpone our pooja date once booking is done?
Yes, you can postpone or prepone depending upon the pandit availability. But you cannot cancel the pooja once it is booked.
Will your pandit fix muhurat?
Yes, our pandit will fix a muhurat for a nominal fee. Incase if our pandit is performing any pooja, there will be no extra fee charged.